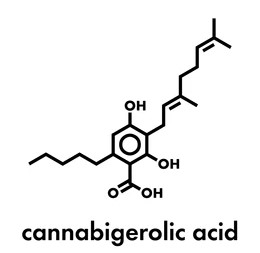 What Does CBGA Do and How Does It Work?
As with many cannabinoids, determining what CBGA does and how it works is a bit up in the air. Researchers are only just starting to study cannabinoids, how they work in the human body, and how they may be able to aid the endocannabinoid system in maintaining homeostasis.
What we can be fairly certain of is that CBGA is another cannabinoid that contributes to the entourage effect—though this is highly dependent on how you consume CBGA. (Remember, if you heat your cannabis, you will decarboxylate the CBGA, and it will become a different type of cannabinoid.)
Beyond this, there have been some animal studies that show CBGA has an impact on intestines, metabolism, and nerve cells. However, more work needs to be done to truly understand CBGA.