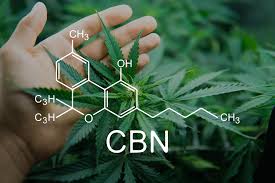 The single cannabinoid known as CBN-O, a phytocannabinoid from the CBN family of cannabinoids, is also known as cannabiorcol-C1, cannabinol-C1, or CBN-C1-acetate. These cannabinoids are known to have a lower affinity for CB1 and a higher affinity for CB2, making them ideal candidates for therapeutic research.
What is the difference between CBNo and CBN?
Although these two homologues first have a similar appearance, they are actually very distinct. The main difference between cannabinol (CBN) and cannabinol-C1 (CBN-O) is the modification of the phenol group attachment. Cannabinol (CBN) is also known as cannabinol-C5.
This distinction essentially indicates that CBN-O is more powerful than CBN while yet maintaining a comparable impact profile. Although CBN-receptor O's affinities have not yet been quantified, it is believed to be far more powerful than CBN.